Sometimes it happens to me that I'm soooo tired that I don't feel like getting up in the morning. At all. Maybe it's the weather outside the window, especially when it's gray outside or maybe it's one of these days that the sun didn't get up yet and I need to. Sometimes maybe it's because the night was too short. Or a few nights in a row. And sometimes it's just one of these days. When I have a runny nose or when my feet get cold during the night. When I don't have the energy to open my eyes or crawl out from under the warm covers.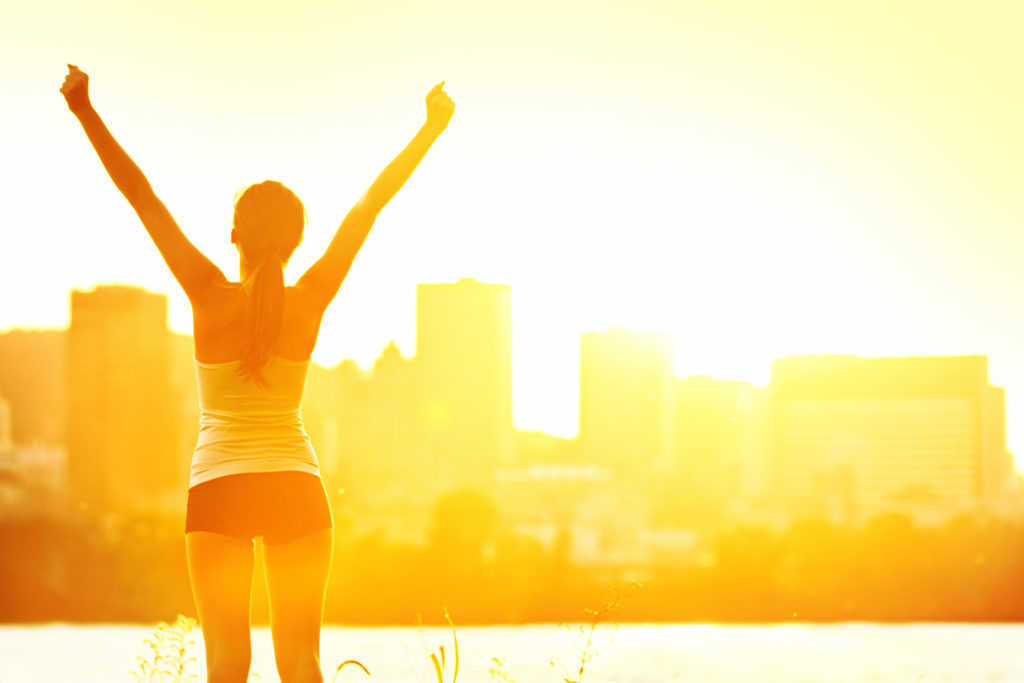 My solution
Then to get up and function properly I need to undertake the process of mindful start-up of myself. The whole me, meaning both body and mind. Obviously, the head makes decisions but if there is fatigue, heaviness and reluctance in the body, then making positive decisions is so much harder. So, to motivate myself to get up and catch that train or reach that morning meeting I start my morning routine.
Body first
I start with sliding off the pillow and comfortably placing my whole body straight on the back but still under the covers. Then I move my toes like playing piano and gently move my head looking sideways. I stretch my arms behind my head, bent or straight, depending on space. First one, then the other. At the same time I stretch the opposite leg along the mattress. I do the cross-stretch. First one side, then another. Strong enough to feel it but delicate enough so it doesn't hurt. I can yawn at this point, stretching my jaw, mouth and throat too.
Mental warm-up
Then I imagine a warm shade of orange, radiating from my solar plexus to my toes ends and fingertips. And I speed up my breathing - inhale deeply and then thrust it out. Few times.
Now I do the body stretch with my arms wide, stretching arms, neck and all muscles along the spine. I immediately feel my body warming up.
Then I bend one knee with the foot on the mattress and wave the knee side to side. Change legs and do the same with the other leg.
Next I put my arms at sides for stability and join both knees with feet on the mattress and wave them smoothly side to side, warming all the rest of my body. My knees land gently on each other on one side, then on the other side.
Fully aware of the breathing, I deepen the slow inhale and exhale briefly and fast. Do it a few times.
I'm ready to get up and face my day.
4 STEPS to get up full of energy when you don't feel like:
Straighten the whole relaxed body laying on your back. Remember to lie flat, no pillow. You can do it under the covers.
Stretch thoroughly into all sides, using cross arms and legs, shift bent knees on both sides, move toes and gently move your head from side to side.
Imagine a wave of warm orange radiating from your solar plexus to your toes, fingers and top of your head with every move and breath.
Take several warming breaths, inhaling deeply and exhaling fast.