Fiolet to umiejscowiony w sklepieniu głowy kolor wyższego JA, w jodze nazywany czakramem korony. Podobnie jak w przypadku pozostałych kolorów, także umiejscowienie fioletu wskazuje na jego domenę i główne obszary oddziaływania – wolę i dostęp do informacji niewerbalnych.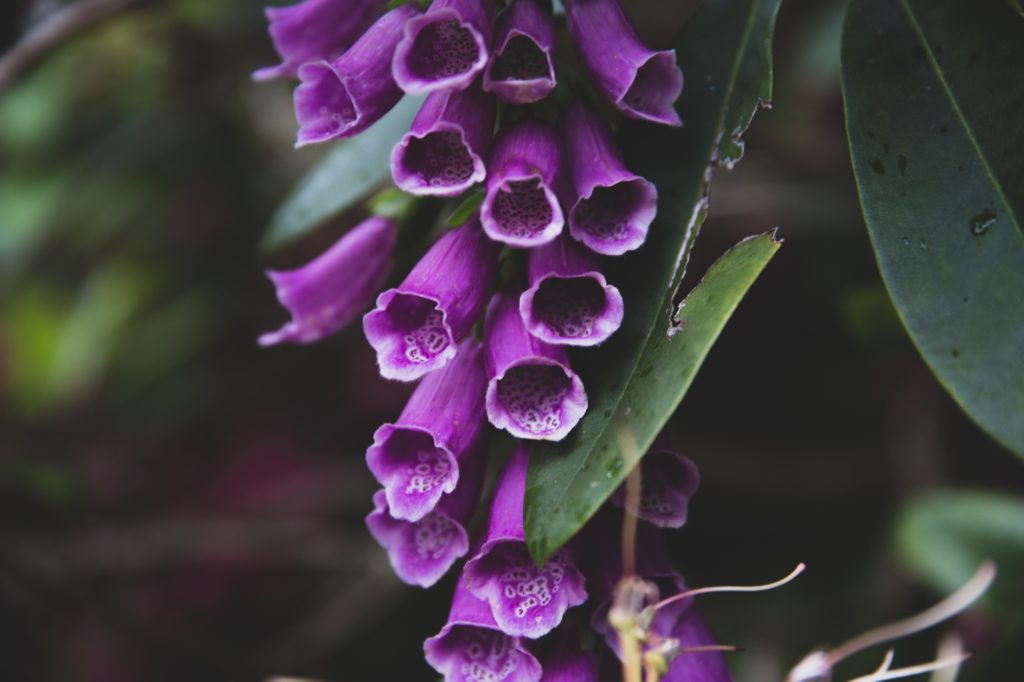 Poprzez korzystanie z fioletu wzmacnia się umiejętność odczytywania nastrojów i intencji, własną sprawczość manifestującą się w działaniu, a także świadomość i poczucie sensu. Pomaga budować miłość i akceptację siebie samego. Fiolet to kolor wiedzy, dostojeństwa i charyzmy. Wspomaga intuicję i wyobraźnię.
Działanie na ciało:
Kojący wpływ na system nerwowy, przez co łagodzi bóle o podłożu neurologicznym
Używany do leczenia migreny i bólów głowy
Wspomagająco w leczeniu nerwic i fobii oraz uzależnień
Działa uspokajająco na serce
Ułatwia i przyspiesza procesy oczyszczania krwi – usuwa toksyny i stymuluje wytwarzanie białych krwinek, obronnych komórek organizmu
Pomaga zlikwidować zakłócenia pracy śledziony, pomaga w chronicznej niestrawności, niedomaganiu i zapaleniu pęcherza moczowego i nerek.
Zapobiega nieprawidłowemu kostnieniu. Przynosi ulgę przy chronicznym lumbago, ischiasie, dolegliwościach reumatycznych.
Z powodzeniem stosowany w przypadkach nerwic o podłożu psychicznym. Uspokaja wzburzone emocje, wspomaga zmniejszanie lęku i strachu
Oddech: wdech – zatrzymanie – wydech – zatrzymanie 1-1-1-1
W praktykach MeBeing fiolet jest używany do odzyskania poczucia sensu i wartości własnej. Najlepiej działa używany w pełnych praktykach dla samoakceptacji i materializacji zamiarów. W krótkich formach praktyk stosujemy go przy działaniach niwelujących poczucie zagubienia i niepewności lub przy utrwalaniu wiedzy.