Remember being a child and dreaming "when I grow up I want to be.."? And while some children fulfill their dreams in adult life - more or less - many people live completely differently than they dreamed of.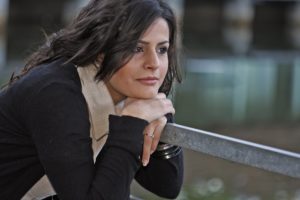 It starts seemingly innocent - from traditional upbringing or random parenting by unaware adults. Observing children of different ages, I noticed that up to a point they are enthusiastically curious about the world and want to act on everything immediately. Now, now! It is adults who mostly suppress children's impulses in good faith with limits- not now, later, think again, when you're bigger.. - taming their wish and will... with do not run, do not touch, sit quietly, or be polite - stopping their actions. There are a lot of these "brake" mantras - we all know them. Over time, these limiting words form adults who are just postponing various matters - especially those strategic for their own lives. It's as if they have an unconscious strategy of putting off their lives and dreams into some unknown future.

Someday I will make it
This strategy is implemented at the subconscious level and one needs to be aware of it first. The key phrase can be "someday I will". Sounds familiar? I still have time for children, some day I settle down, someday I'll do this or that - sometimes we explain it to ourselves with "I can't find the right partner", "I don't have money", etc ... It is being blind to our own needs, silencing our own inner voice, neglecting our heart needs. We throw ourselves into work, daily activities, helping others - how many times do you do something for someone else at the expense of your own interest?
Exactly that - if we agree that living our own life is in our own interest, it is easier to handle. Take it out of the subconscious act to the conscious level and finally actively do something about it. Do not wait until your 30s or 40s come and you wake up like oversleeping, overlooking your own life. But we are not there yet - it is worth saying enough, now I. Each of us manages our own life - don't we?
That is why it is worth focusing on yourself for once. Truly. Breathe deeply, look around and contact your own feelings and desires. Do something for yourself. And this is not about one thing, once in a while. Of course, it's worth starting with. But introducing such thinking about your own life, needs and feelings is the first step to make your goals come true. Is this for me? Does this make sense for my life? Let's ask ourselves these questions - they allow us to avoid getting ourselves into uncomfortable life situations, and the answers to them help us to act in harmony with our needs.

Awareness of the environment
It is worth starting to be aware of now. For example driving a car or taking a bus, a train - how many times when traveling from one place to another we are already mentally "there" and do not even notice the road or anything that is happening around us? Observe yourself in this respect. Many times ago during my driving course, my instructor occasionally asked me "what was the light?" to check my perceptivity. During one of the rides I commented on a nice car next to us and he concluded - great, you see other cars. Now it is worth translating this example into everyday life - do you notice other people passing you, do you feel a gust of wind or sun rays on your face, do you hear birds singing? For some time now whenever driving public transport I do not take out my cell, I do not listen to music - I try to be present where I am, I smile at people. Sometimes I get off a stop earlier and across the bridge I go on foot admiring nature, greenery and the river. And sometimes from work I just go on foot and notice the surroundings, buildings, greenery, I experience changing seasons. My favorite observation is the change in chestnut trees. Some time ago I was fascinated by the fact that no matter what, they always bloom for the final exams. I assure you - delight can bring a lot of pleasure, fun and inspiration. It certainly calms your head and gives your mind a break from continuous information buzz.
Refreshed in this way, the mind immediately "repays" you - finds new ideas, ways, new solutions."Fortunately, man consists not so much of the great smiles of fortune that are rare, but the small benefits that happen every day." Benjamin Franklin." Benjamin Franklin